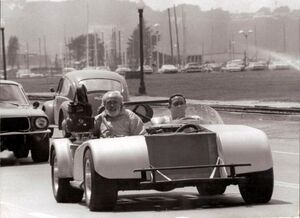 Pat Hustis (18 January 1927 - 26 June 2008) was an American Teamster, inventor, actor, and honorary stuntman. Pat designed, perfected, and operated his "Hustis Camera Cars" that allow for close-up filming of chase and action sequences. He won special recognition for his chase scenes in the classic films Bullitt and Smokey and the Bandit.
He had an uncredited role as the Tow Truck Driver in the 1977 feature film Smokey and the Bandit.
Ad blocker interference detected!
Wikia is a free-to-use site that makes money from advertising. We have a modified experience for viewers using ad blockers

Wikia is not accessible if you've made further modifications. Remove the custom ad blocker rule(s) and the page will load as expected.