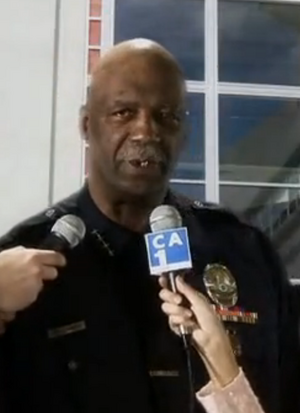 George Reynolds is an American actor. He has made guest appearances on shows such as Good Times, Sanford and Son, That's My Mama, Fantasy Island, Harry O, Phyllis, Taxi, and St. Elsewhere, as well as memorable appearances in the films Fuzz, Cleopatra Jones
He played Sheriff Branford in the 1977 feature film Smokey and the Bandit.
Ad blocker interference detected!
Wikia is a free-to-use site that makes money from advertising. We have a modified experience for viewers using ad blockers

Wikia is not accessible if you've made further modifications. Remove the custom ad blocker rule(s) and the page will load as expected.