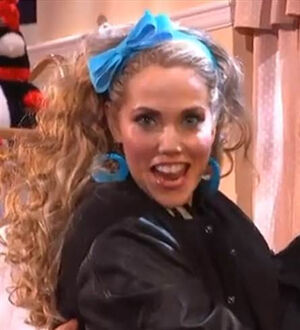 Elizabeth Berkley (born 28 July 1972) is an American actress. She is best known for her roles as Jessie Spano on the series Saved by the Bell, and as Nomi Malone in the film Showgirls.
She played Beth in the 1994 television movie Bandit: Bandit Goes Country.
Ad blocker interference detected!
Wikia is a free-to-use site that makes money from advertising. We have a modified experience for viewers using ad blockers

Wikia is not accessible if you've made further modifications. Remove the custom ad blocker rule(s) and the page will load as expected.