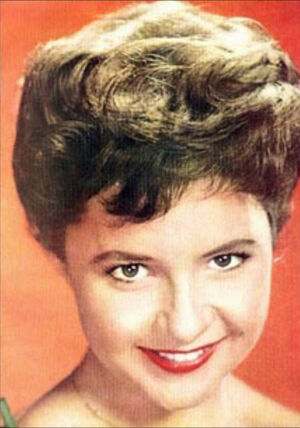 Brenda Lee (born Brenda Mae Tarpley, 11 December 1944) is an American rockabilly, pop, and country music singer. She is perhaps best known for her hits "I'm Sorry" and "Rockin' Around the Christmas Tree". She is a member of the Rock and Roll, Country Music and Rockabilly Halls of Fame.
She played Nice Lady in the 1980 feature film Smokey and the Bandit II. Her song "Again and Again" also appears in the film and on the soundtrack album.
Ad blocker interference detected!
Wikia is a free-to-use site that makes money from advertising. We have a modified experience for viewers using ad blockers

Wikia is not accessible if you've made further modifications. Remove the custom ad blocker rule(s) and the page will load as expected.